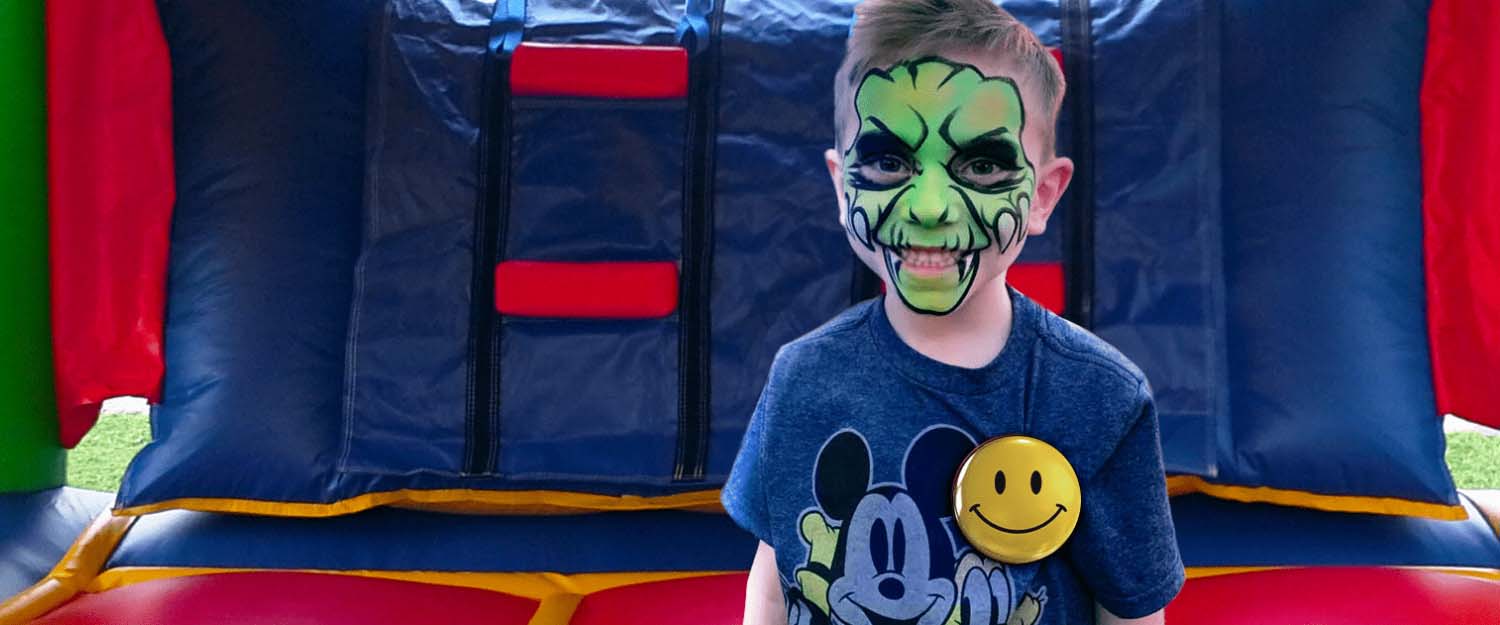 For all your party rental needs in Rhode Island, Bounce House Rentals RI is the ideal choice, regardless of your location. Our wide range of options, competitive rates, and exceptional customer service ensure that your upcoming event will be a resounding success. Don't delay any further; allow Bounce House Rentals RI to infuse your next gathering with an incredible assortment of bounce house rentals. Contact us or browse our website now to secure the perfect items for your party!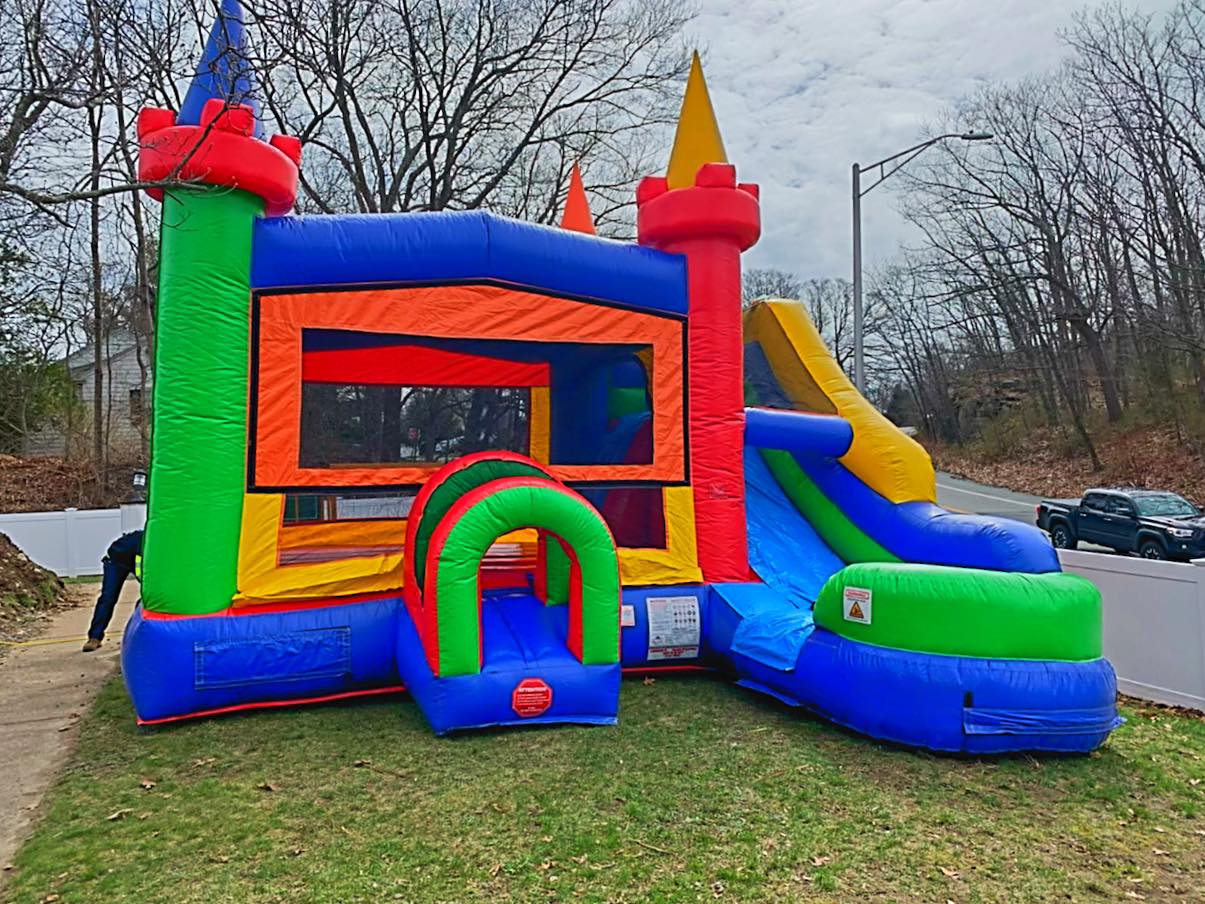 Are you in need of a delightful and exhilarating solution to keep your kids entertained in Rhode Island? Look no further than our bounce house rentals! Our assortment of inflatable bounce houses is sure to engage children of all ages, providing them with a safe and active play experience. Explore our extensive range and reserve your favorite bounce house rentals today for endless hours of joy and fun for your party guest.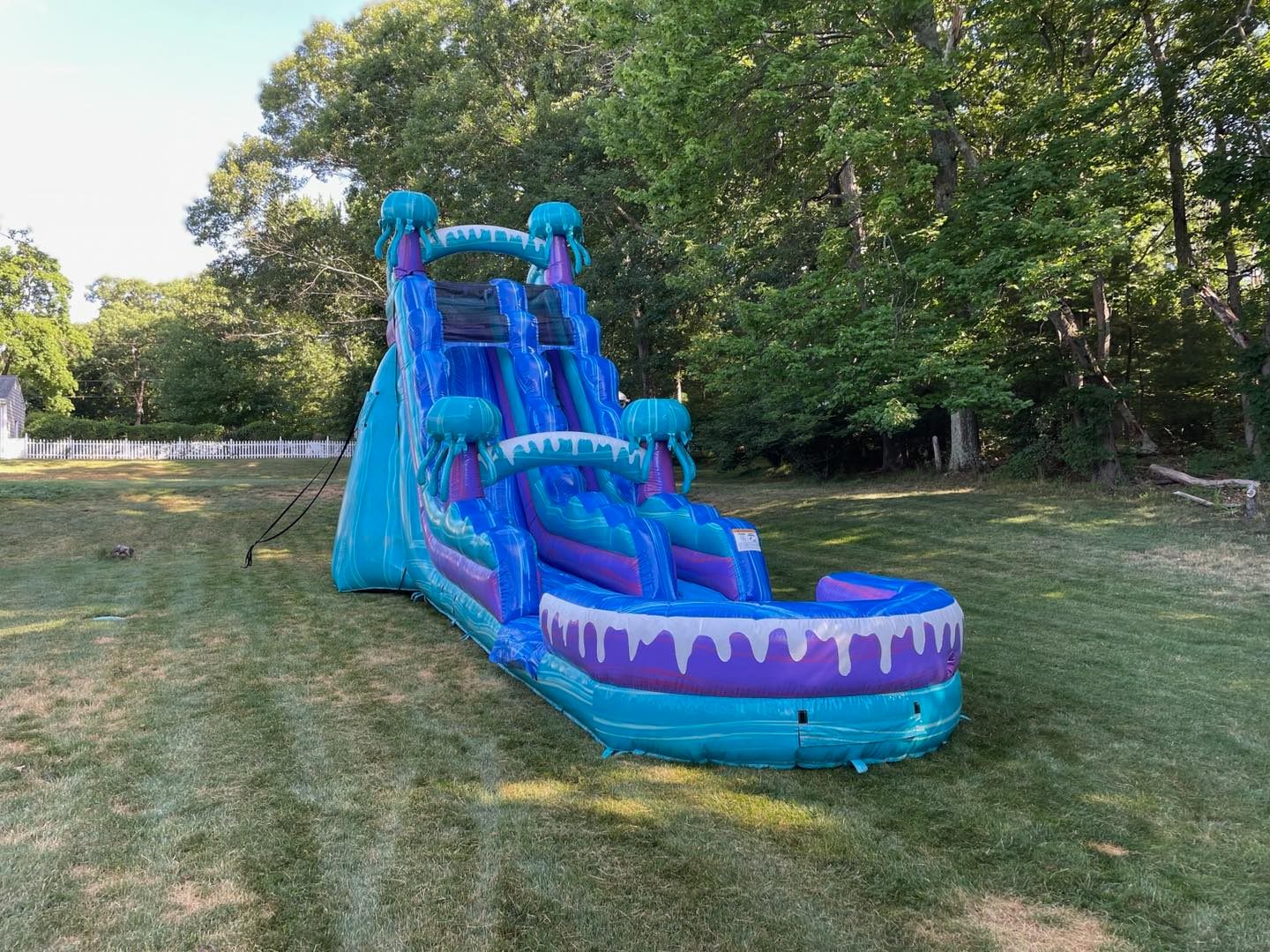 Enhance the thrill of your upcoming occasion in Rhode Island and offer your party guests a refreshing experience with our incredible selection of inflatable water slide rentals! These water slides guarantee a delightful and safe adventure for children of all ages. Explore our diverse collection, reserve your preferred rental today, and make a splash at your party, ensuring an unforgettable time for all attendees!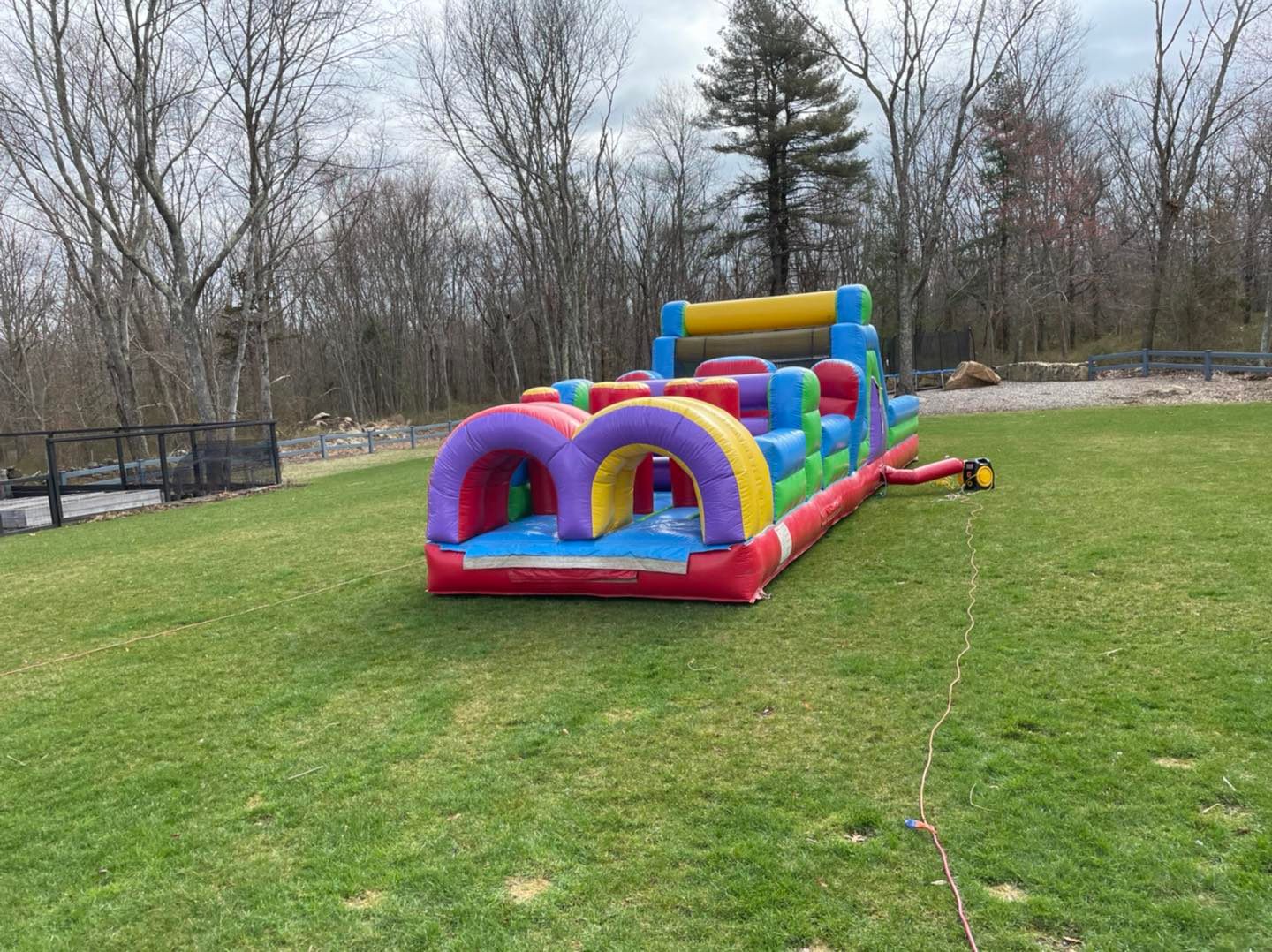 If you're seeking a unique and thrilling way to keep kids entertained at your upcoming event or party, why not explore the option of an inflatable obstacle course? Our selection offers a variety of obstacles, tunnels, and slides that guarantee an enjoyable experience for children of all ages in Rhode Island. Discover our array of inflatable obstacle course rentals and provide an extraordinary adventure for your young guests!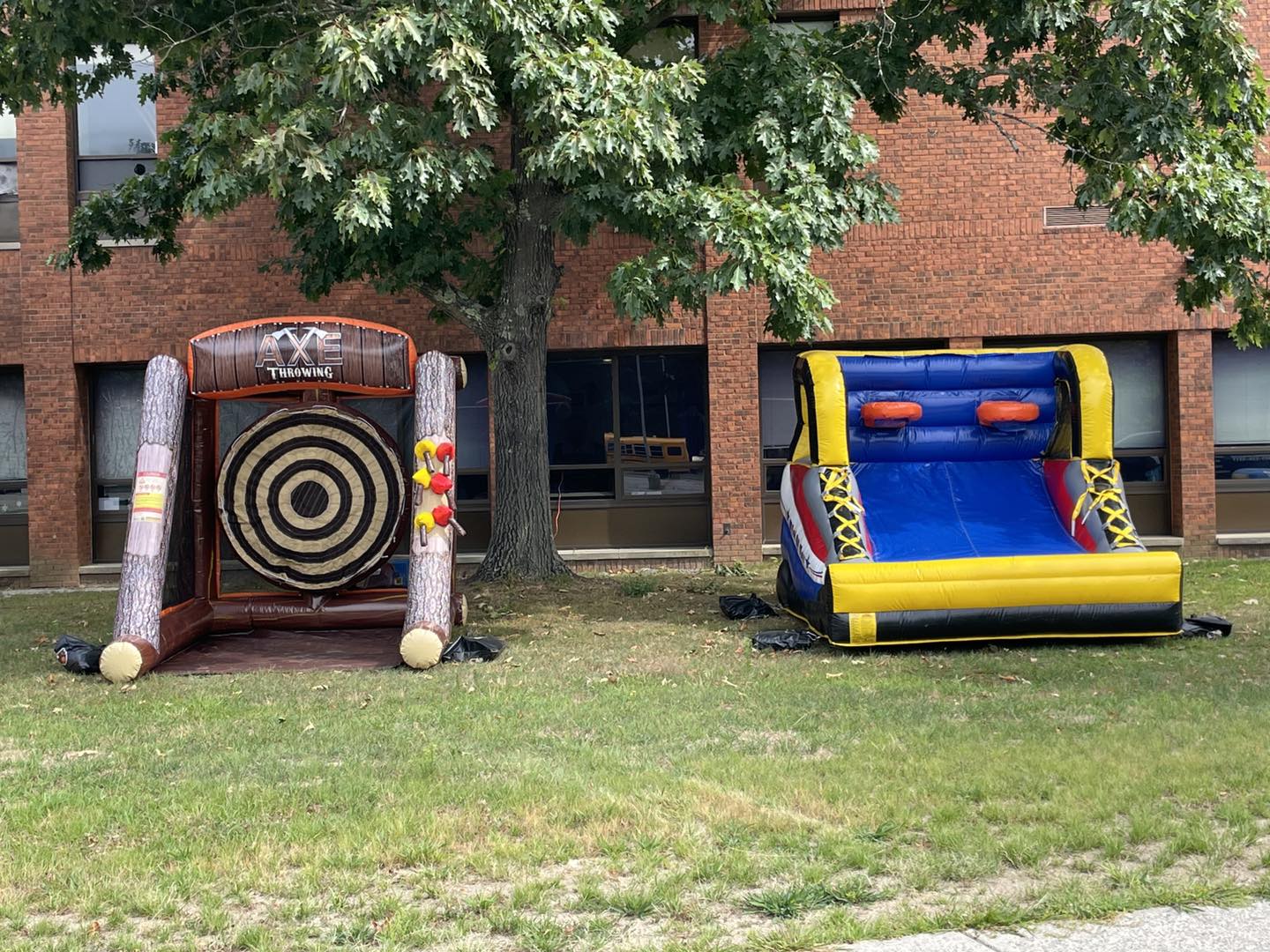 Elevate the enjoyment of your Rhode Island party and ensure the happiness with our captivating inflatable interactive games! Designed to provide a blend of fun and engagement, our wide range of thrilling and stimulating games will keep kids entertained while fostering their skills and unleashing their creativity. Explore our exceptional selection of inflatable interactive games and secure one for your upcoming event!
If you're searching for table rentals in Rhode Island and surrounding areas, look no further than Bounce House Rentals RI, the premier provider of party rentals in the region. We offer exceptional service and a wide selection of table rentals to meet your party and event needs in RI. Our inventory conveniently includes 6ft, 8ft, and 60-inch round tables, ensuring you have the perfect setup for your upcoming event, whether it's an intimate backyard gathering or a grand wedding celebration. Imagine trying to enjoy a piece of cake without a table to place your plate on. It can be challenging and messy if the plate is dropped or if you simply need to set it down momentarily to attend to something else. Avoid all those inconveniences with a table rental from Bounce House Rentals RI.
About Bounce House Rentals RI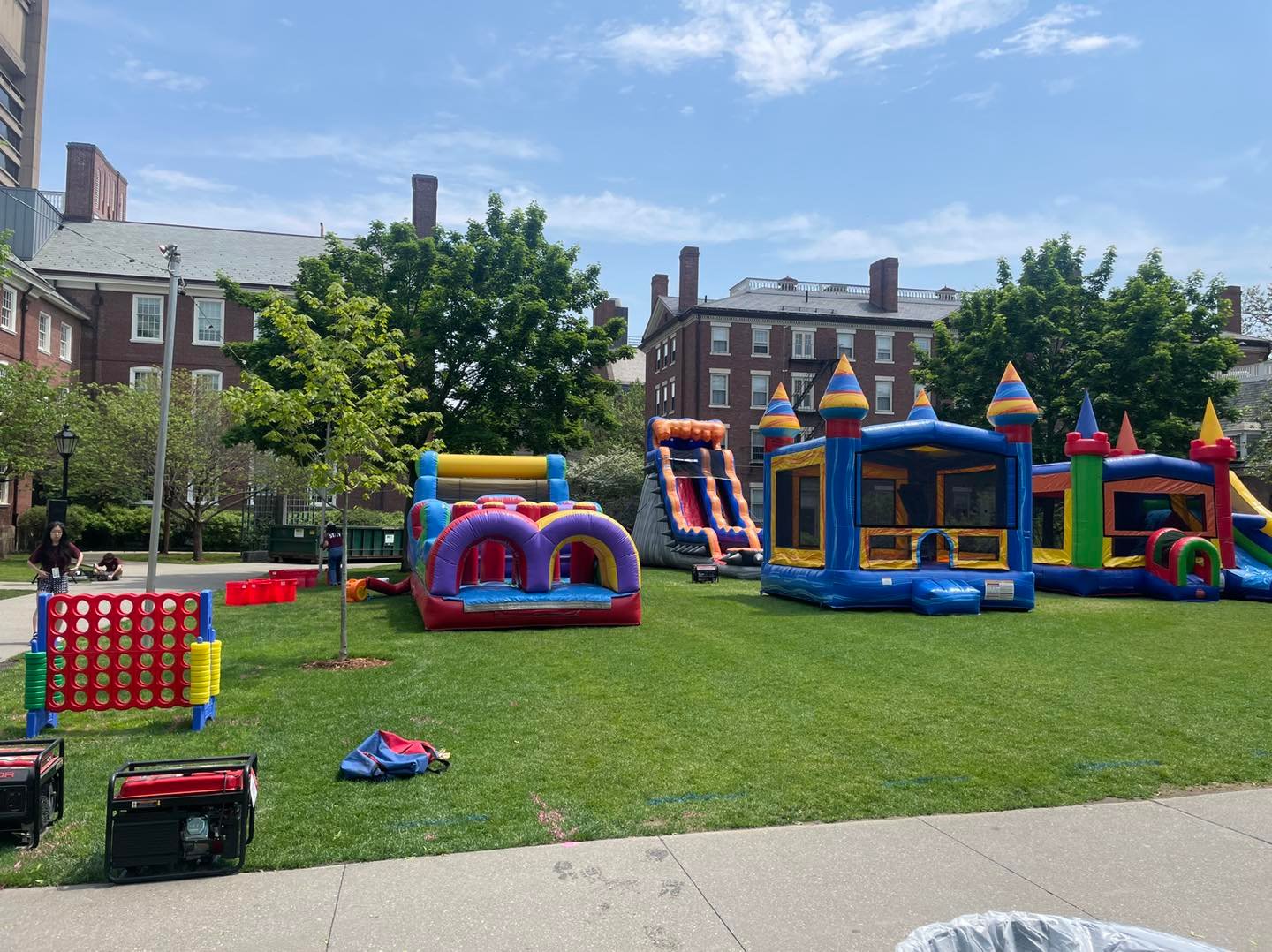 Looking for the ultimate collection of party rentals in Rhode Island? Your search ends here with Bounce House Rentals RI, the most reputable and dependable party rental company in the greater Rhode Island area. Our impressive range of RI party rentals features the highly sought-after bounce house, complete with thrilling additions like basketball hoops, interior climb walls, escape slides, and more! We proudly refer to them as "combos." Choose from a diverse array of themes showcasing beloved characters from the latest movies and cartoons, including the enchanting world of Frozen and the timeless Mickey Mouse.

To ensure an exceptional experience, we prioritize offering top-quality products. All our inflatable party rentals in RI are crafted using "Lead-Free" vinyl technology, guaranteeing durability without compromising the softness required for a fantastic bounce. As advocates for local schools, we extend a special invitation to Rhode Island School District members to contact us for further support.

Take a moment to explore our extensive options and discover the perfect party rental in RI for your needs. With our user-friendly online reservation system, booking is just a click away. Add your chosen rental to the cart and secure your date today for an unforgettable event filled with excitement and laughter!
Bounce House Rentals RI Delivers To
Do you require a deposit?
Yes all orders require a $50 Credit Card deposit. The are fully refundable if you cancel your order at least 8 days prior to your rental date. If you cancel between 2-7 days prior to your rental you will be given a rain check that is good for 1 year.
Are we responsible for the unit if it gets a tear or damaged in any way?
Yes and no. You are not responsible for normal wear and tear on our units. Seams may develop tears in high traffic areas over a period of time. If this happens please alert us at once so we can remedy the situation. If however, damage occurs due to failure to follow our safety rules or negligence (i.e. not turning off the blower in high winds) you will be responsible for all damages up to and including replacement of the unit/blower etc which can cost thousands of dollars. We don't want you or us to be in that situation which is why we have you sign and initial on all of our safety rules so that you can be the trained operator.